Version 3.1h is released with support added for Forza Apex car import. Complete cars can be imported (.carbin) and individual components (.modelbin).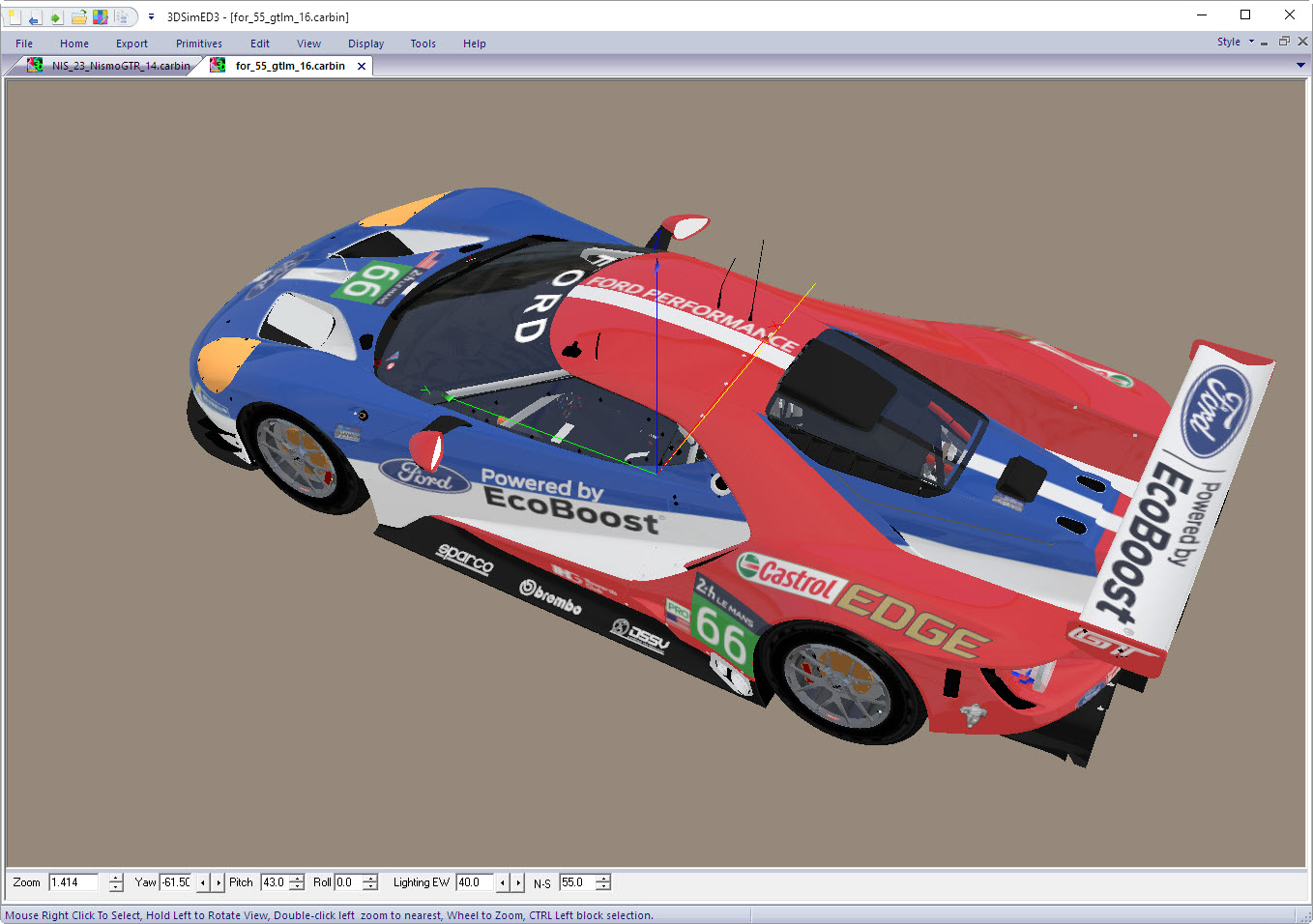 Please note that tracks and track objects cannot be imported.
Clone Object has been added to the Object Instance Edit Pane.
The rendering of cube map shaders has improved, drag rotating a drawing should be faster,  Import Collada DAE support is better and more Forza Apex SwatchBin formats are supported.
Windows 10 users have had problems on AMD graphics hardware due to changes made in the Windows driver, 3DSimED now has less screen tearing than before.
There are also fixes for exporting to PNG, corrections have been made to the order of the SearchPaths in scenes and to the bone positions in an rF2 .GMT when a pivot point has been set.