The latest version of 3DSimED includes support for importing cars and tracks from F1-2016.
For those creating rF2 tracks there is also now support for the Decal object tag.
Assetto Corsa support is enhanced with the ability to set object transparency.
Multi-map materials for F1-2002 can now be imported and saved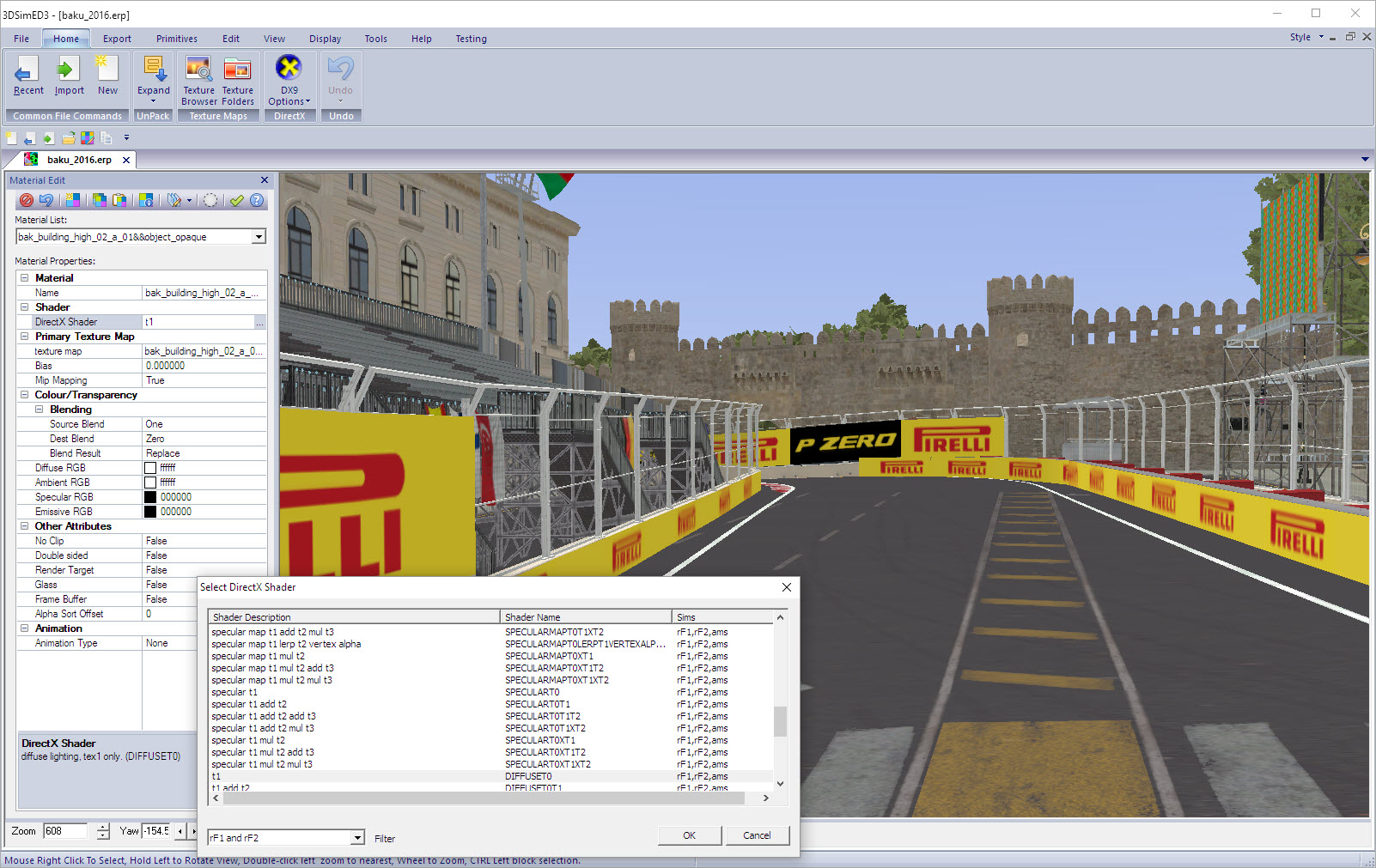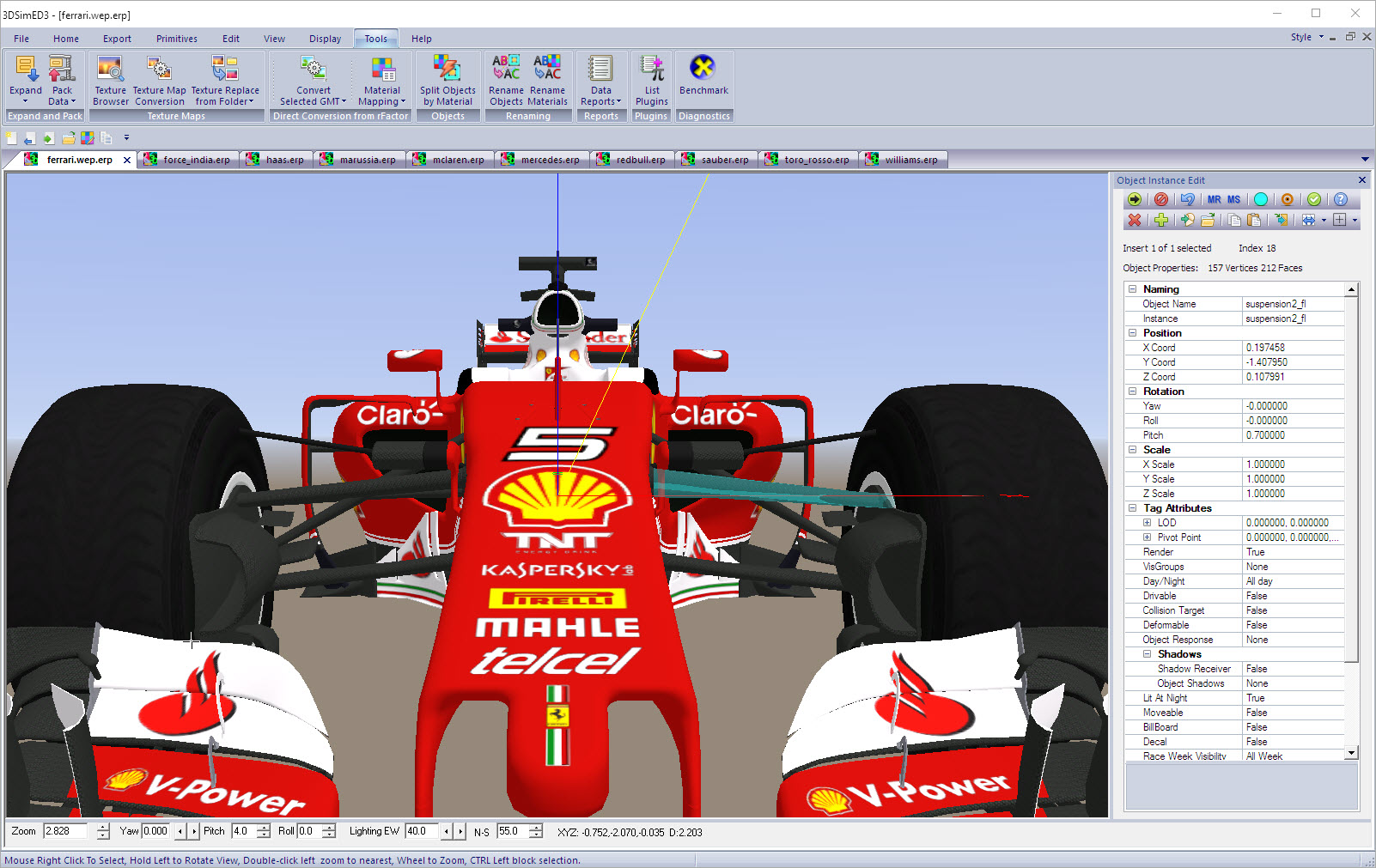 ---
For a full list of the new features and fixes in 3.1f please see 3DSimED 3.1f release notes.
For more details and to download a free 20 day trial please visit http://www.sim-garage.co.uk