The new version of 3DSimED is available.
Support is now included for Rieza Studio's Automobilista with a full set of Rieza shaders as well as SPRL shaders allowing models to be created taking full advantage of Automobilista's rendering capabilities.

With the addition of the third party tool, rFactorDec.exe, 3DSimED can now call this tool to export Automobilista .GMT with the required encryption.
For those editing Assetto Corsa cars there is a pixel shader to render the main car shader, ksPerPixelMultiMap_damage_dirt, so skins will correctly visualised.
A new Toolkit function, Texture Replace From Folder, makes it much easier to replace liveries and find missing textures.
A re-worked Shader Select Dialog allows game filters to be set which should assist users to correctly target games such as rFactor 1 & 2, Automobilista, and Assetto Corsa.
For a full list of the new features and fixes in 3.1d please see 3DSimED 3.1d release notes.
For more details and to download a free 20 day trial please visit http://www.sim-garage.co.uk
---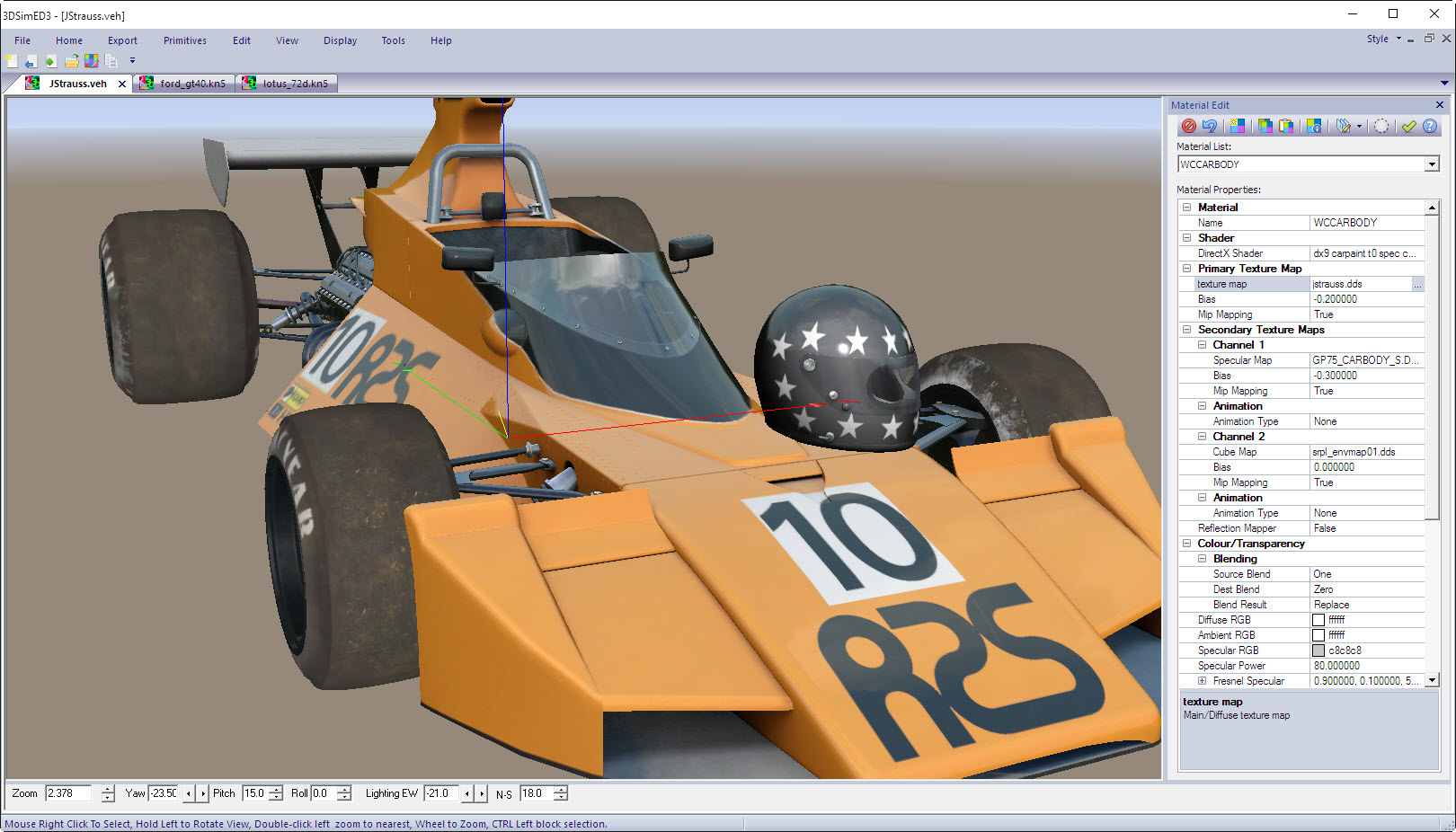 Automobilista Formula Retro model showing the car shaders.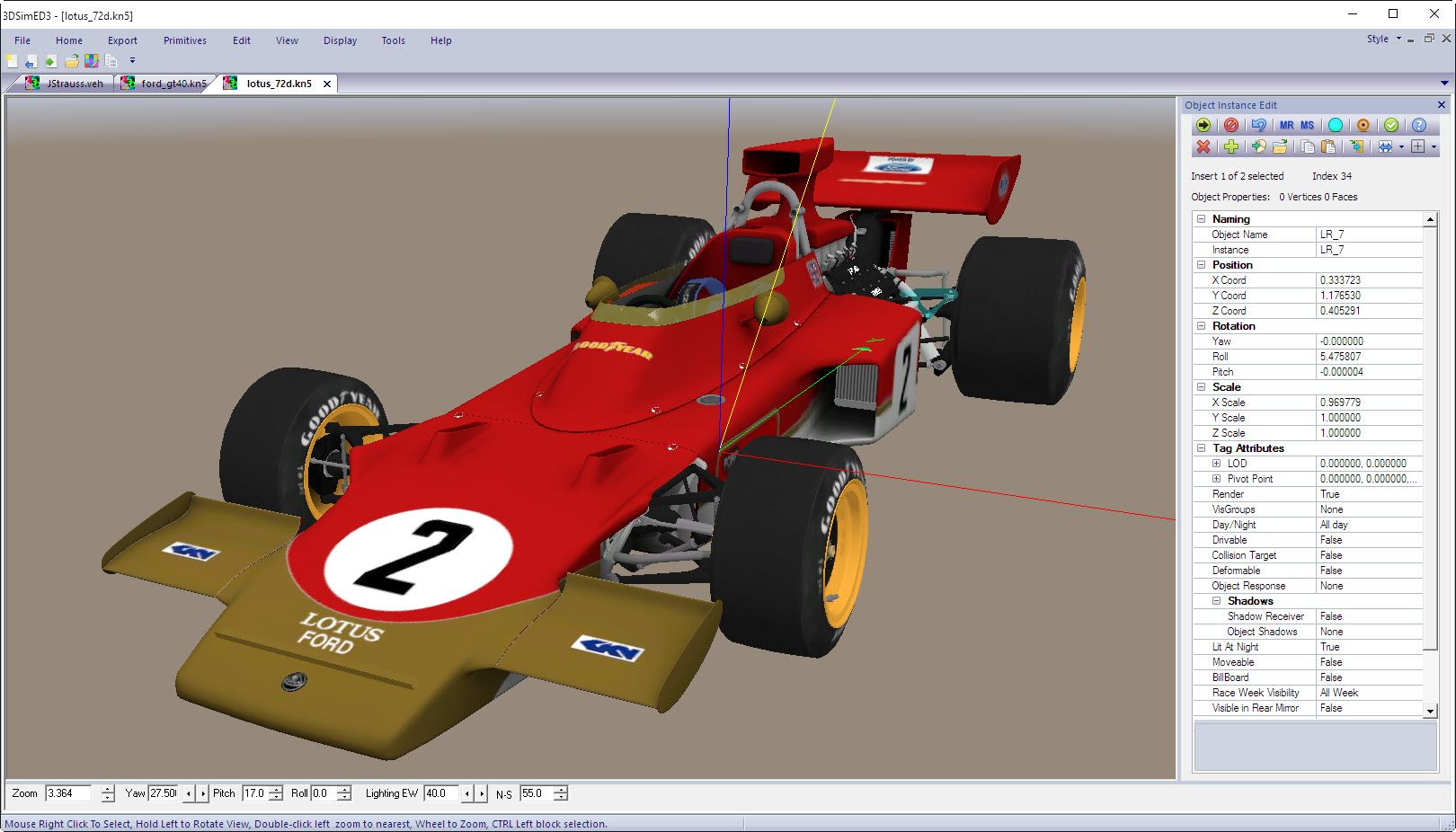 Assetto Corsa Lotus 72D with Gold Leaf livery.